Plastic Sarira


Plastic Sarira is a web-based media art project that presents a virtual ecosystem in which computer-programmed life forms and 3D-scanned plastic marine debris coexist in symbiosis. Audiences can participate in this simulation as an avatar and interact with various organisms and microplastics. However, these interactions leaves traces on the participants through the transmission (inhalation, consumption) of microplastics, which accumulate and cluster inside their body as a 'sarira'. This process emphasizes humans as interdependent, synthetic beings that are both intimately affected by and influence other organisms and objects in our already plasticized world.





IDEATION
Image description: Sariras.
Photo by: Maitreya Loving Kindness Tour
Image description:Microplastics
Photo by: Erik Zettle
Image description: Jinsin Sarira.
Photo by: unknown
Image description:P
olyethylene microbeads
Photo by:
Kosuke Tanaka
&
Hideshige Takada
SKETCHES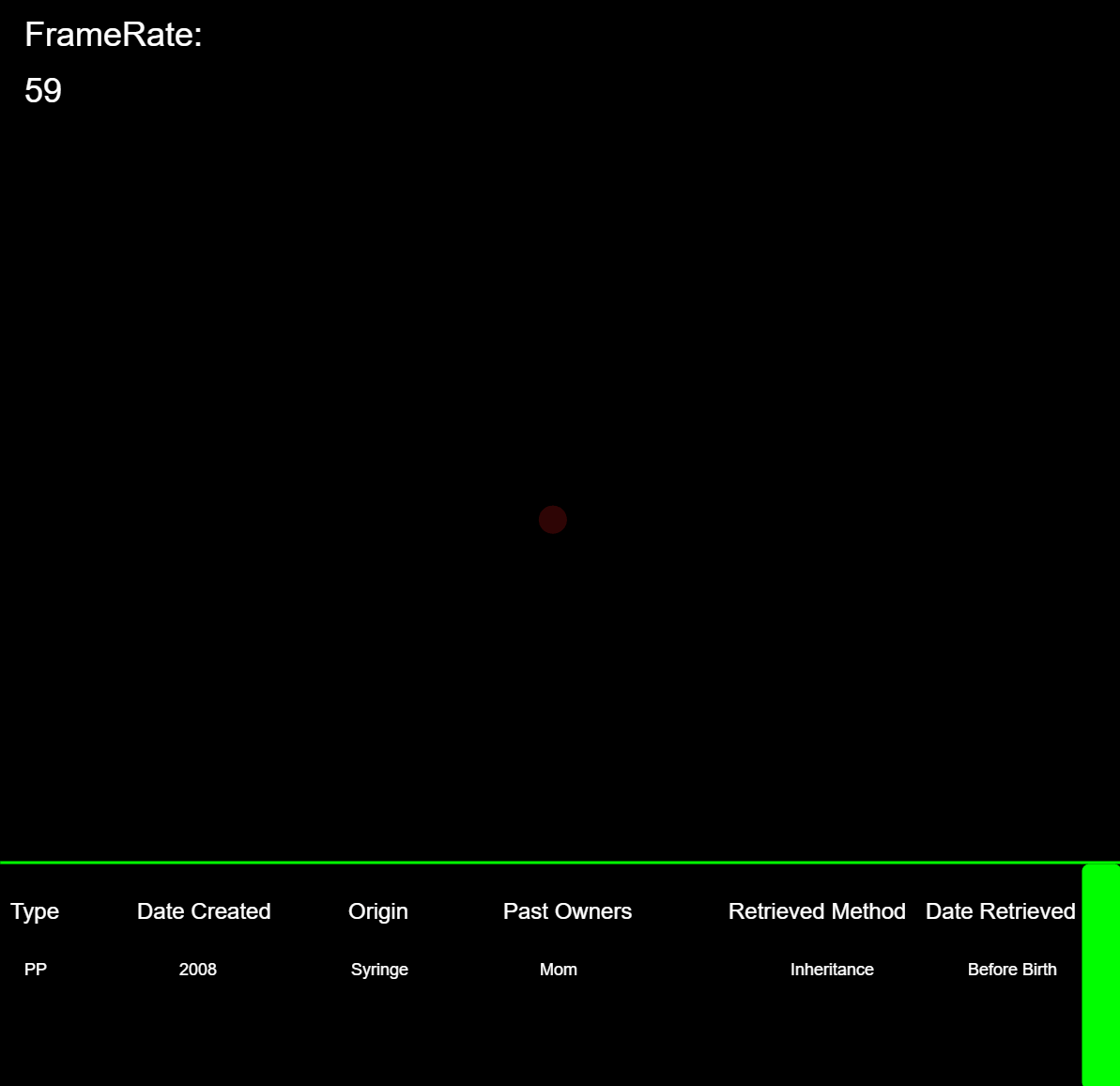 Image description: Early Concepts, Idea Sketches, 2D prototypes
MARINE WASTE PLASTIC DATASET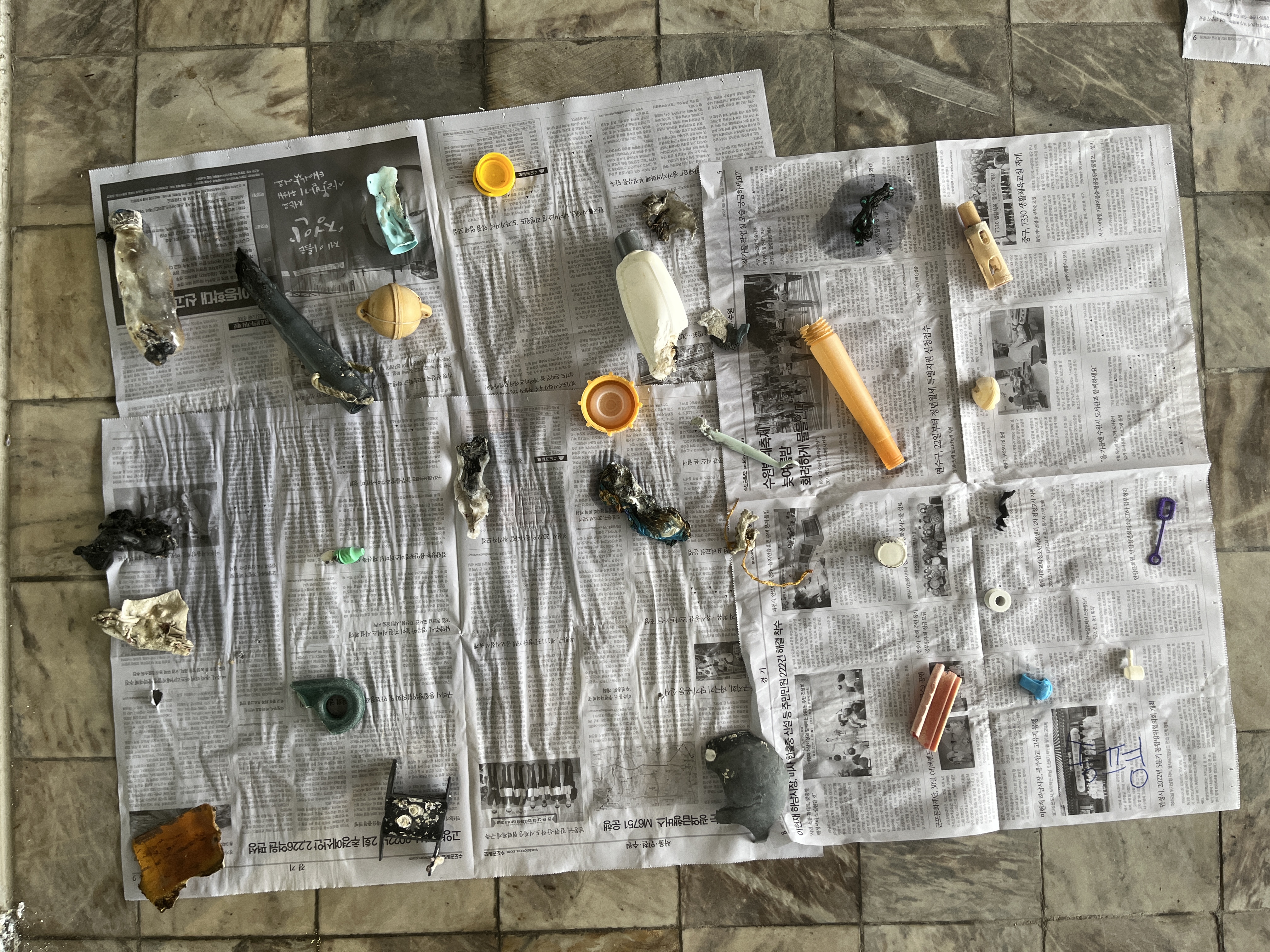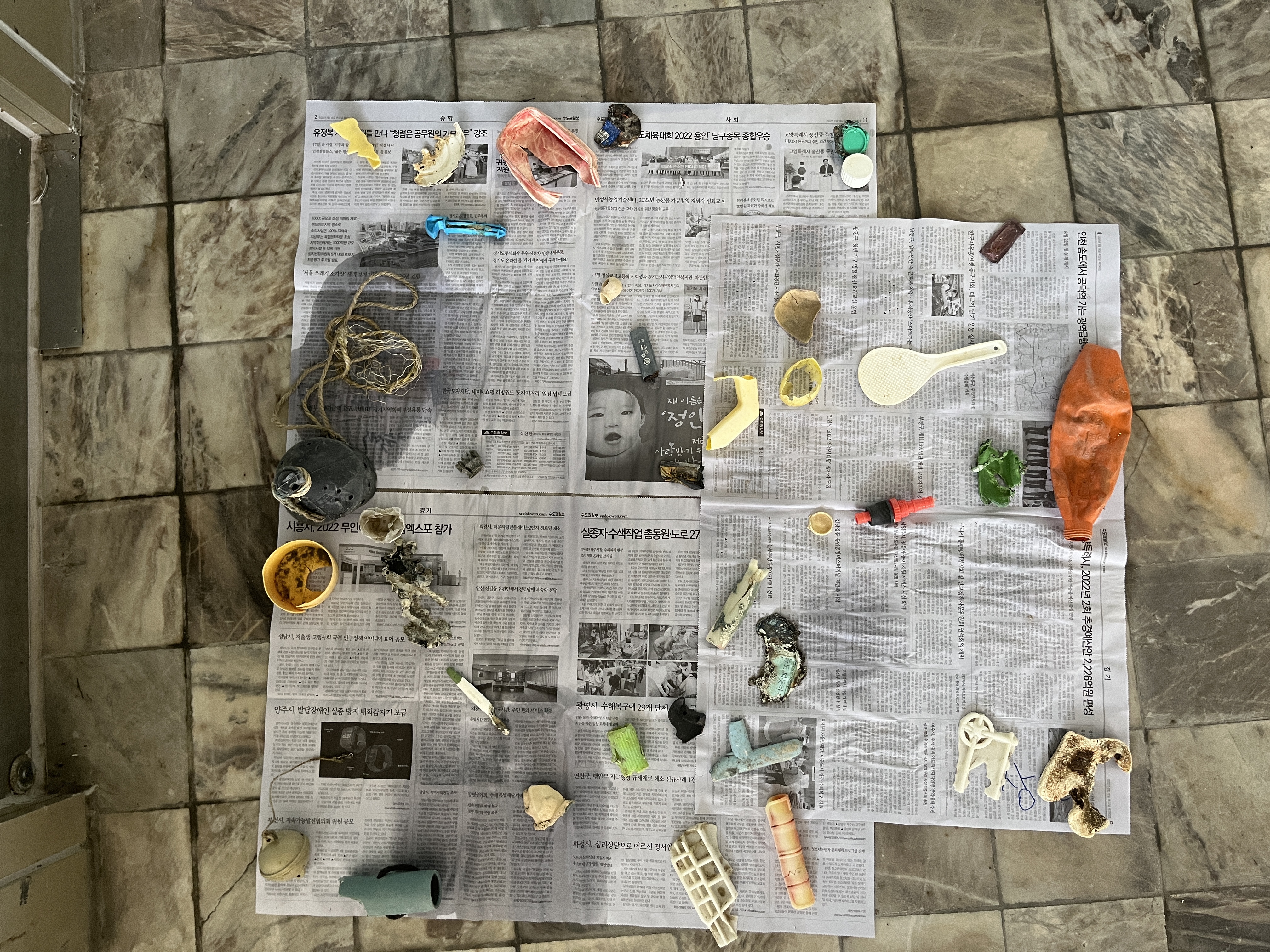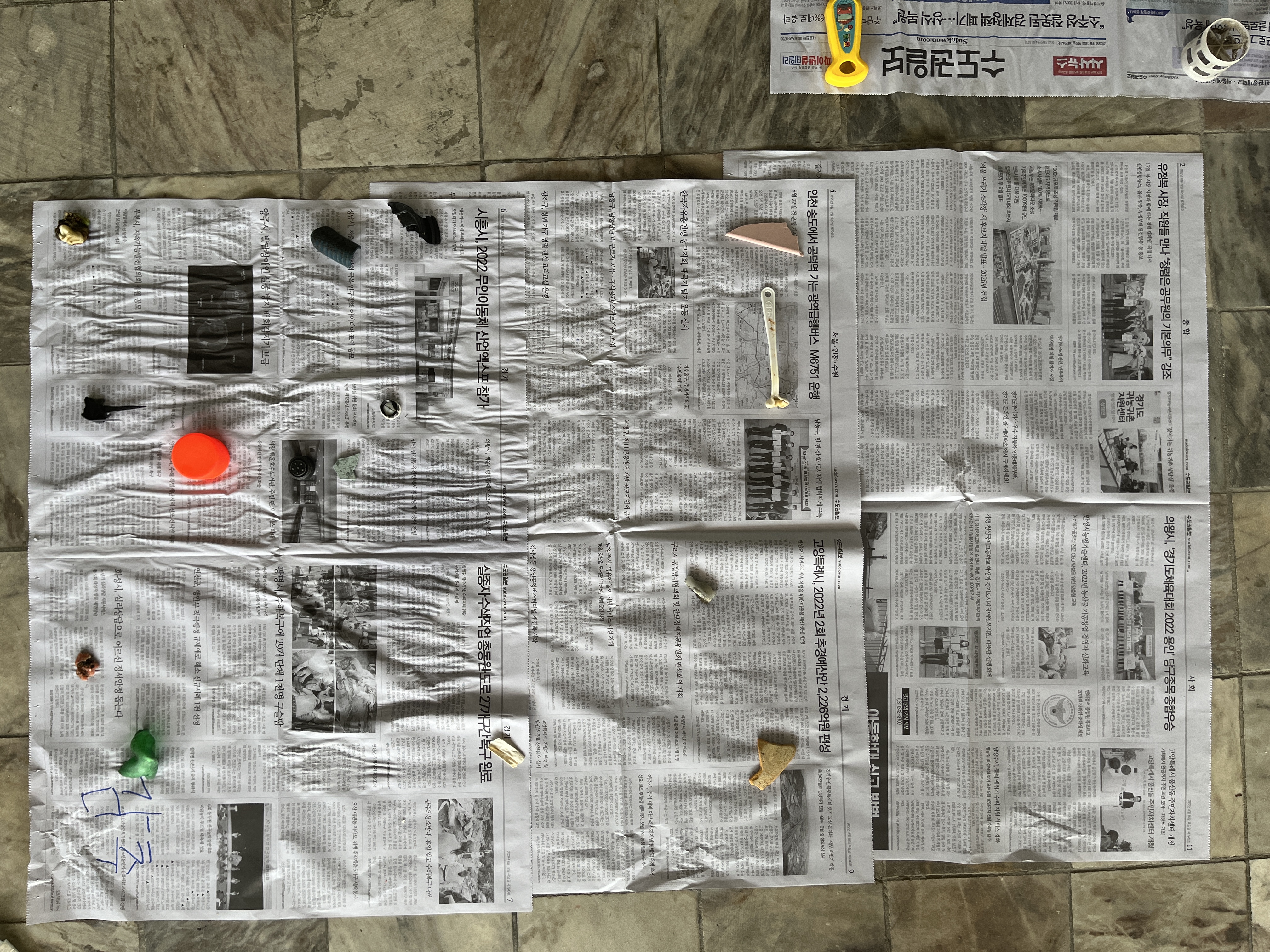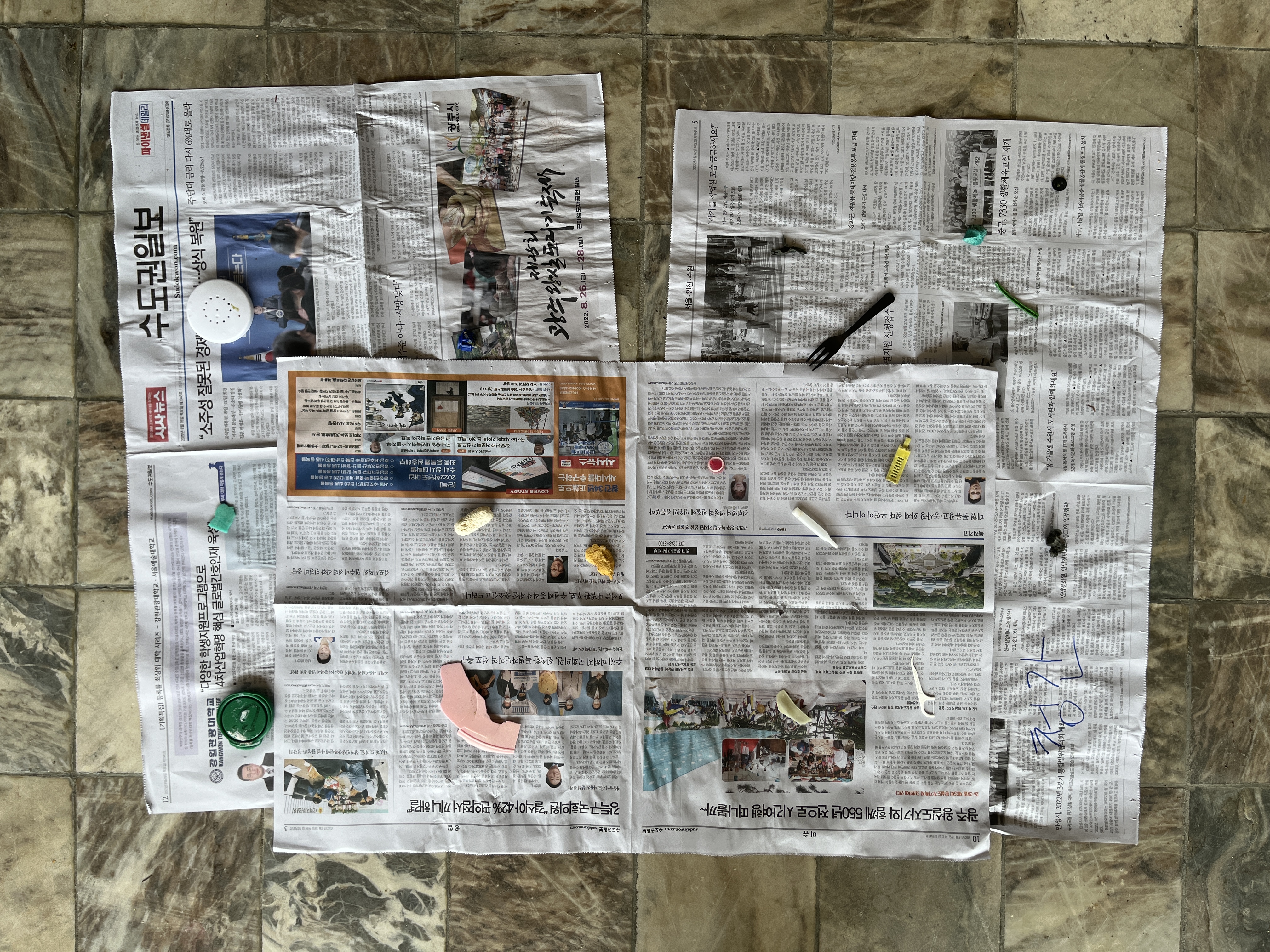 We collected, categorized and 3D scanned over 300 waste plastics from 11 beaches surrounding South Korea.
PUBLICATION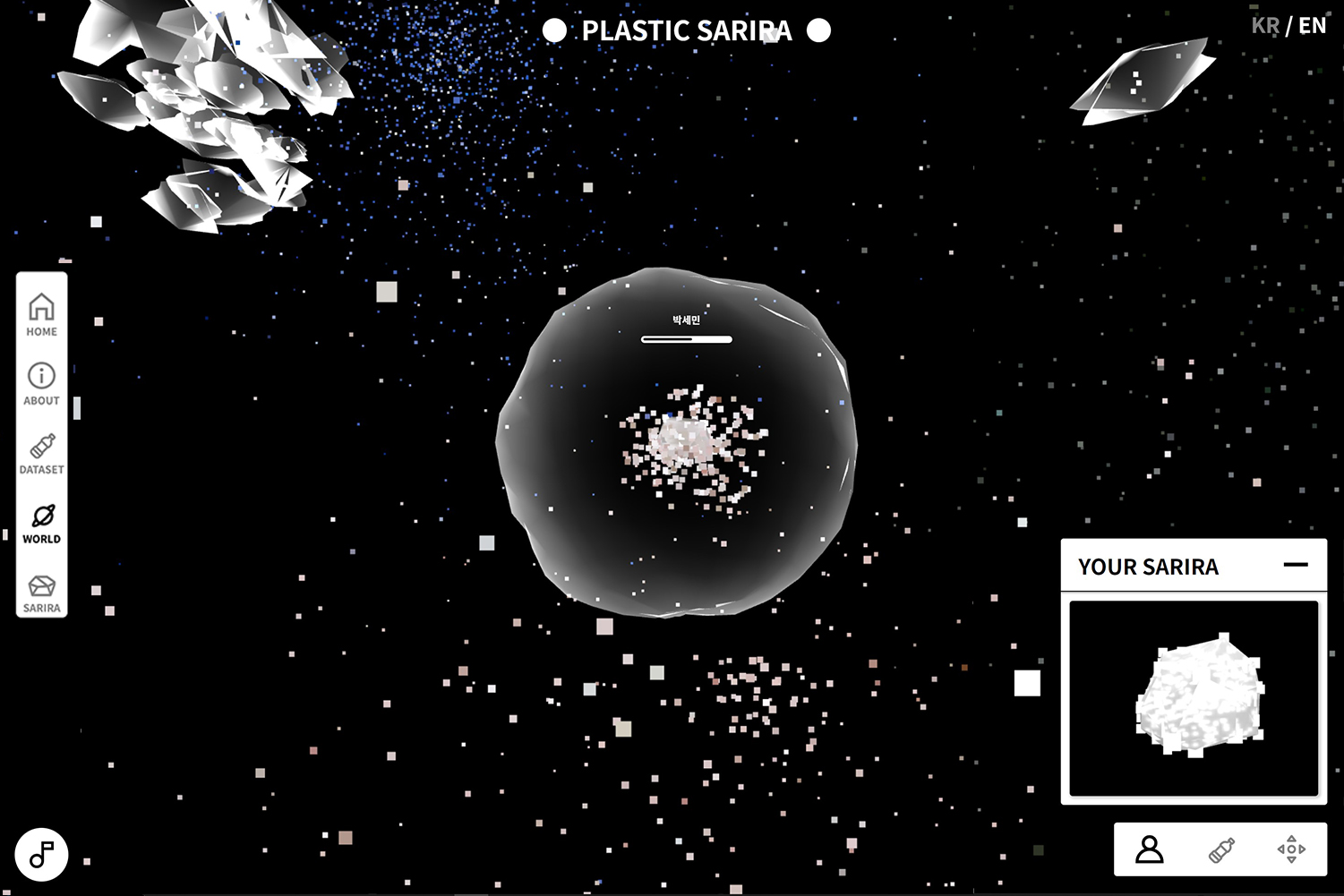 Direction & Programming
Park Syemin, Choi Seunghee

Sound Design
Unknown Kim

Web Design & Publishing
1-2-3-4-5 Studio

Funding
Arts Council Korea, Ministry of Culture and Tourism

Prototype 2021
Gathering Moss, co-hosted by Art Center Nabi, Watershed, Bang&Lee

Technology
3D Scanning, Point Cloud Visualization, Artificial Life Programming, Convex Hull Algorithm, WebGL, Generative Sound

Site
︎︎︎ Project Website