Collective Behaviour
Collective Behaviour is a project by Kimchi and Chips. I co-developed Toi Toi Toi, an NFT platform.





Extract

Collective Behaviour is a performance illustrating the symmetry between individual identity and collective identification. Reflective materials on the stage intervene the light, causing manipulations in space, time and the dancer's individuality. The artists use projections and reflections to distort space, expanding it infinitely, duplicating it, isolating it, and with this changing of space, consequently stretch and bend time within the performance.



We are releasing a set of digital collectibles that can be bought in-person at the performance venue. To make this work, we are developing our own system called Toi Toi Toi that allows collectors to buy an NFT even if they have never heard of a crypto-wallet or a blockchain before. The NFT will be encoded into a physical token created by the artists that audience members can buy in-person using cash. The NFT stored inside the physical token can be securely transferred into a collector's crypto-wallet at any time in the future.

After Collective Behaviour, Kimchi and Chips plan to enable other artists to use this platform to help support their own performances.



Collective Behaviour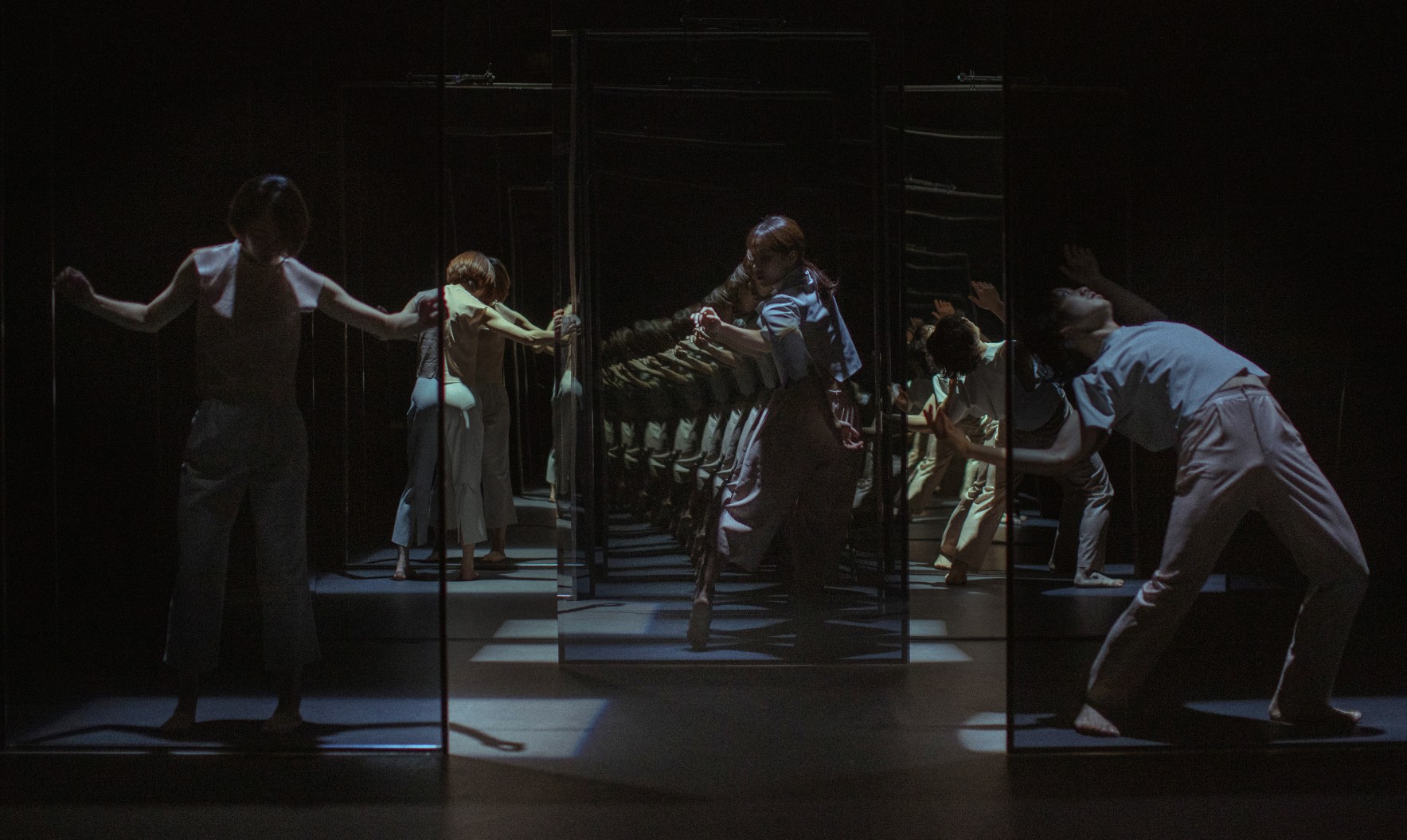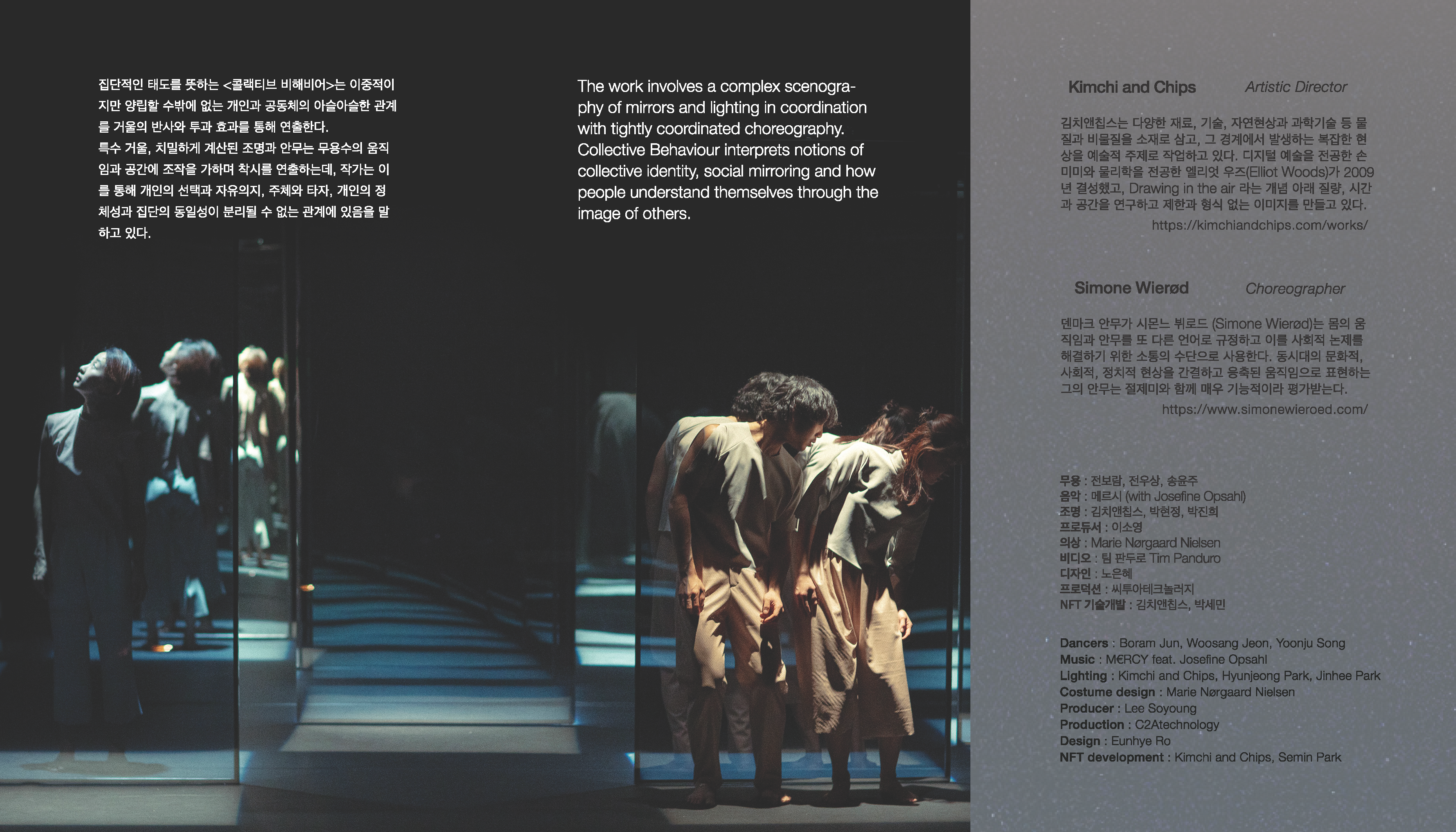 ToiToiToi

Image description: The Physical tokens that can be bought on site, before and after the performance.
Image description: Purchasers can redeem their NFT after making their crypto wallet at home.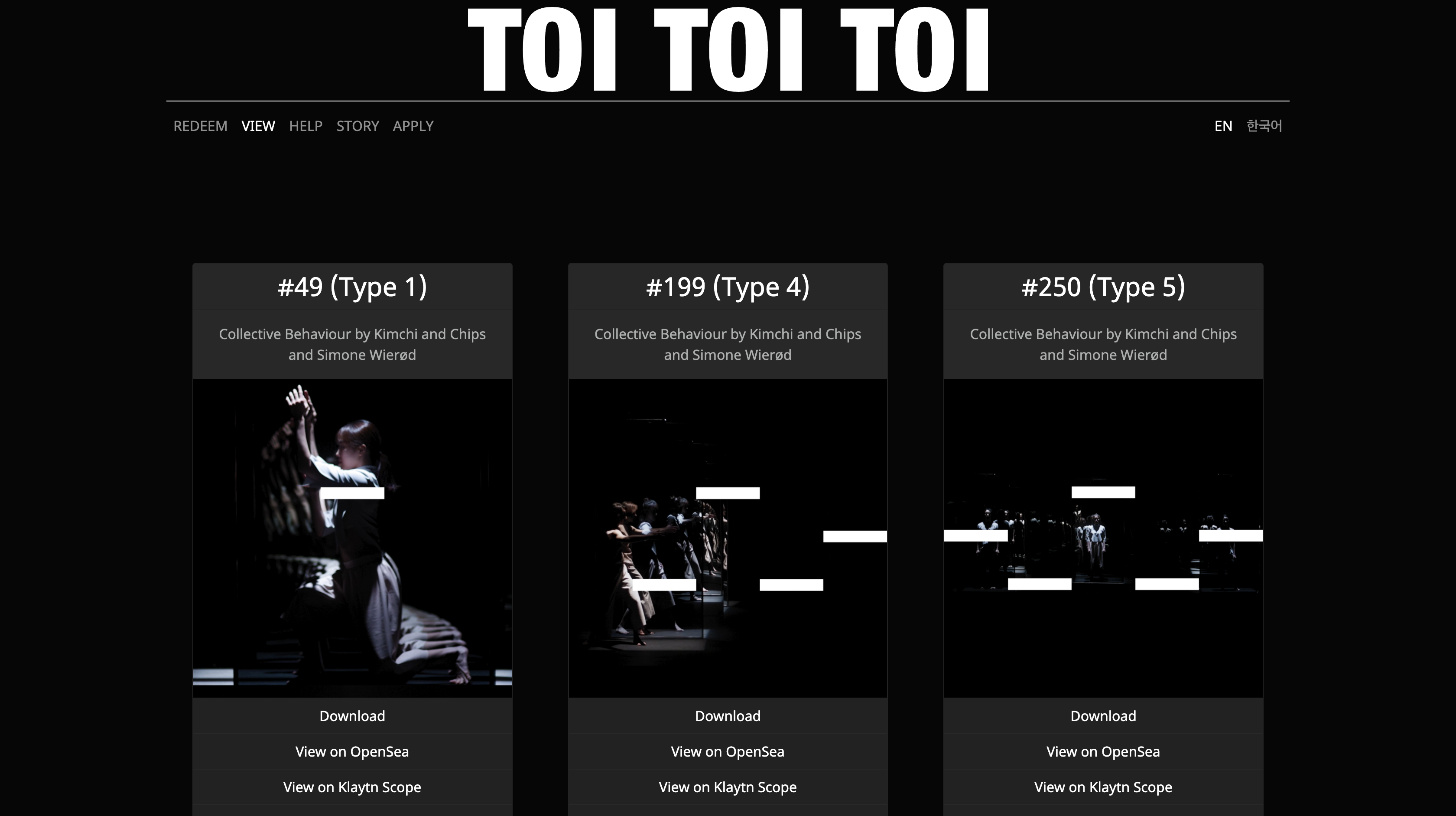 Image description: The NFTs will be transferred to my wallet .
Image description: Possbile to check your ownership of the NFTs on opensea.

Image description: The transaction history of the contract on Klaytnscope.

ARTISTIC DIRECTOR, SCENOGRAPHY, LIGHTING:
Kimchi and Chips

NFT Technology Development
Kimchi and Chips with Park Saemin

CHOREOGRAPHY:
Simone Wierød

DANCERS:
Boram Jun, Woosang Jeon, Yoonju Song

MUSIC:
M€RCY feat. Josefine Opsahl

COSTUME DESIGN:
Marie Nørgaard Nielsen

PRODUCER:
Lee Soyoung

Performance:
Seogang University, Merry Hall Theatre

Site
︎︎︎ Linktree
︎︎︎ Medium Article
︎︎︎ Redeem
︎︎︎ Opensea